Commercial | Industrial | Institutional | Municipal
Fabrication
Problem Solving
fully Customized
Design & Install
Schardein is a code certified shop and understands that off-the-shelf products do not always provide the solution to your unique needs. That is why we provide custom fabrication services for all of our customers. Custom fabrication ensures that your system operates at maximum efficiency.
Our Elizabethtown and Louisville locations have over 30,000 square feet of fabrication capacity. We can produce steel pipe and piping modules in stainless, carbon, and exotic alloys. We also have pipe bending and pipe flaring machines.
Schardein Mechanical's fabrication professionals use welding processes including Shielded Metal Arc (SMAW), Gas Metal Arc (GMAW), Gas Tungsten Arc (GTAW), and Flux Cored Arc (FCAW). All work meets ASME/ANSI B31.1 and B31.3 and will meet or exceed standards for mechanical systems in any commercial, industrial, or institutional building.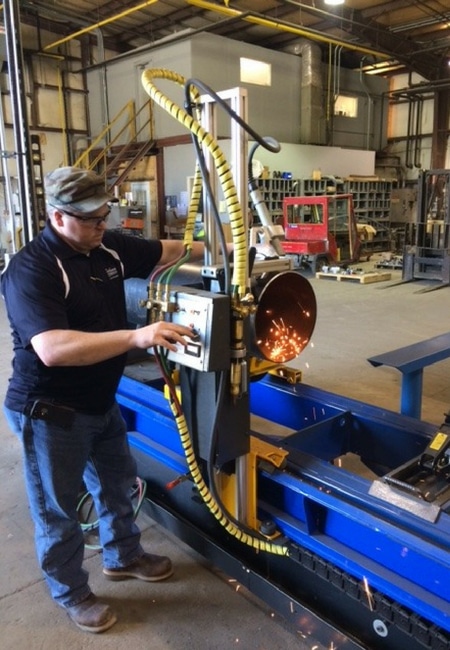 Custom Design and Build for Your Specific Application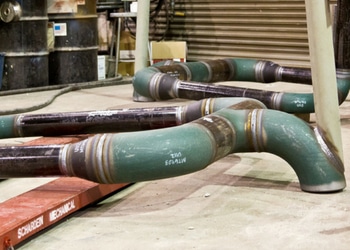 Pipe spools and supports
Structural modular framing
Rack-mounted process piping
Stuff boxes, chutes and hoppers
• Stairways, catwalks, platforms and handrails
• Skid mounted modules and manifold assemblies
• Reducer, mitered, elbow, tee, lateral and wye fittings
• Save-all and drain pans, floor drain boxes and trench liners
Custom Piping System Fabrication
Louisville Headquarters
1810 Outer Loop
Louisville, KY 40219
Hours: Mo-Fr 7:30 AM - 4:30 PM
Elizabethtown Location
315 Peterson Dr.
Elizabethtown, KY 42701
Hours: Mo-Fr 7:30 AM - 4:30 PM
Bowling Green Location
281 Porter Pike Ste B
Bowling Green, KY 42103
Hours: Mo-Fr 7:30 AM - 4:30 PM