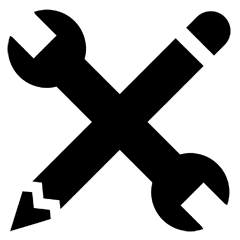 Schardein Quality Control
With 20 plus years of combined experience in Quality Control at Schardein, we strive for a quality product that will meet or exceed our customers' expectations in every way. We hold the ASME U, S, and PP stamps, and the NBIC R stamp. Approved Quality Control Manual through The Hartford Steam Boiler Inspection and Insurance Company and the National Board. All weld procedures are written and tested to ASME Section IX, and tested by a third party NDE Contractor. Schardein has 4 AWS Certified Weld Inspectors on staff dispersed throughout the company to provide on-the-spot inspections and implement Quality Control measures required to complete any task at hand.
Schardein and the Environment
Schardein technicians were certified in CFC recovery practices long before it was required by law. Members of our service staff have passed EPA-approved testing and are qualified to maintain all types of equipment, both high and low pressure. Schardein also owns all recovery and recycling equipment necessary to work with CFCs in an environmentally sensitive manner.
Master HVAC Contractor 03-MH-0026

HVAC Contractor License of New Albany, IN # 2003066

Kentucky Liquefied Petroleum Gas License #LLP0000088 E

Specialty Contractor of Bowling Green / Warren County # S2140
Kentucky Master Plumber License # M5104

Indiana Plumber Contractor License # PC88900176

Kentucky Boiler Contractor's License #1394

American Bureau of Shipping Certification (ABS Americas)
ASME Boiler & Pressure Code Stamp "PP" Certificate # 33,071

 ASME Boiler & Pressure Code Stamp "S" Certificate # 33,072

 ASME Boiler & Pressure Code Stamp "U" Certificate # 33,073

 Kentucky Society of Health Care Engineers

 National Board Inspection Code "R" Certificate # R-5983 (repairs and alterations for shop and field)
HVAC Systems

Centrifugal Chillers

Boilers

Refrigeration

Liebert Certified

Mitsubishi Certified

Pneumatics Back Flow Testing, Installation, & Certification
Emergency Cooling & Air Conditioning

Plumbing

Sewer Camera & Locator

Sewer Drain & Cleaning

HVAC Controls and Energy Management

Pipefitting, Process Piping, and Medical Gas Piping

Certified Welding and Fabrication
Schardein Craftsmen are trained & certified in the following:
Forklift & Other Man Lifts
First aid and CPR
OSHA10
Confined Space Training
Asbestos Awareness
Lockout / Tagout
Crane Rigging & Signaling
Use and Care of Tools
Proper PPE
Power Actuated Tools
Respirator Training
Electrical Safety
Fire Safety
KCUC Training
Passport Training
Fall Protection
At Schardein Mechanical, we have a variety of service contracts designed to fit your company's requirements. Whether you need full coverage, full labor inspection, time and materials, or a customized service level, Schardein Mechanical can create a program that is right for you. And, with 24-hour emergency service, we are always available when you need us.
Let Schardein Mechanical help protect YOUR Investment!
Louisville Headquarters
1810 Outer Loop
Louisville, KY 40219
Hours: Mo-Fr 7:30 AM - 4:30 PM
Elizabethtown Location
315 Peterson Dr.
Elizabethtown, KY 42701
Hours: Mo-Fr 7:30 AM - 4:30 PM
Bowling Green Location
281 Porter Pike Ste B
Bowling Green, KY 42103
Hours: Mo-Fr 7:30 AM - 4:30 PM