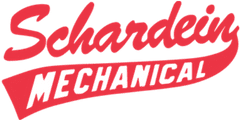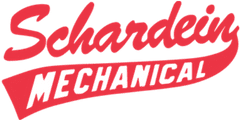 Mechanical Services
Schardein's highly trained and professional team of craftsmen are ready to assist you in any project.  From a multi-million dollar piping installation to supplementing labor to assist your maintenance staff, we have the tools and experience to get the work done.  Our performance in chemical plants, factories, and refineries over the last 30 years has been exemplary and that is because we employ only the best.  With over 200 skilled craftsmen we are ready to take on any project without having to hire untrained or untrusted men and women to get it done.  This also means our emergency response is unmatched.  Put our experienced professionals to work for you.
Mechanical Contracting
We are apt and ready to manage your facility's heating and cooling systems, refrigeration, piping, and plumbing.  Our extensive range of expertise and years of experience enable us to make sure your buildings are operating as expected and as efficiently as possible. Our team of engineers are fully capable of designing your facility's mechanical systems.  We can also install the systems and maintain them.  If you already have the plans, we are happy to provide our quote to install your mechanical systems.  We are also here for your preventative maintenance needs and have staff available to assist you with the daily operation of your systems if that is needed. Every project and service Schardein Mechanical performs is looked at from a practical standpoint, with your budget in mind, and energy efficiency as the areas of focus.

Louisville Headquarters
1810 Outer Loop
Louisville, KY 40219
Hours: Mo-Fr 7:30 AM - 4:30 PM
Elizabethtown Location
315 Peterson Dr.
Elizabethtown, KY 42701
Hours: Mo-Fr 7:30 AM - 4:30 PM
Bowling Green Location
281 Porter Pike Ste B
Bowling Green, KY 42103
Hours: Mo-Fr 7:30 AM - 4:30 PM